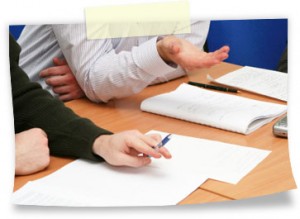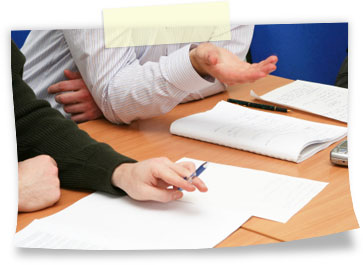 See what our clients are saying…
"I appreciate how you sent out all those questions in order to create the resume. It really helped me to think hard how I would answer those questions at an interview." – D.M.
"THANK YOU! I can "hat I can inform you that I did receive a job and a lot of thanks goes to your wonderful presentation of my past experience. I Thank Hashem that it is a job that I really enjoy…I would be only so happy to be a reference and inform others of the benefit of your special touch." – D.S.
"Just wanted to let you know that after much back and forth I have been approved  at a premium rate. Your professional resume was part of what enabled it to go thru.
Thanks for all your help." – C.L. 
"I just wanted to thank you for writing my resume as [well] as you did. I can't describe what kind of reaction the businesses that saw it, had. It presented me at the highest level of skills I experienced.
I had many options available to me." – Y.W.
"Thank you soooo much!! It's an amazing resume, I really appreciate it!" – E.V.
"After seeing your work I realize how well you can take my experience and present it properly, and I cannot imagine going into the interview without it." – M.I.
"It has been a pleasure working with you…Your attention to detail, and ability to synthesize and concisely present a lot in a few words is a real talent." – B.R.
"I want to thank you for writing my resume. Everywhere I interviewed they all commented on my resume. They were extremely impressed. Thank you! " – D.W.
"I just wanted to let you know that I had quite a few hits after I applied for jobs using the resume you made up for me. Friday, I found out that I got a job that I applied for and really wanted. When the woman called me in for the interview, she said and I quote, "there is something about your resume that really stood out." I believe that resume got me through the door.
I can't thank you enough for drawing up this awesome resume. I am going on FB right now to let everyone know about your service." – S.T.
"I got a call about a job yesterday thanks to your re-written version of my resume!" – A.S.
"Just wanted to let you know…
After getting my new resume less than 24 hours ago, I have heard from one place that wants to speak with me." – B.R.
"This was a great experience for me to really think about what I did and what I enjoyed and either way will be great having a ready available resume that really describes what I do…  Maybe my husband will do this soon…  Thanks so much!   Sure I will get an interview w this resume ;)" – Y.W.
"I spoke to a veteran headhunter for financial industry that specializes in tenured wholesalers with experience and great track records. When he saw my resume he said it was the best looking, most well organized resume he has seen in a long time. So THANK YOU! " – C.R.
"Just thought I'd let you know I receive the approval from the Board of Ed as an official presenter and I think your professional resume had lots to do with it." – C.L.
"I would hire him in a second! Seriously, I think it's [the resume is] excellent. It describes everything [the job] entailed very well. It also leaves it very general and opened to basically any potential field, which is the way I wanted it." – A.W.
"The resume is fabulous!!! I think I will get many more calls with it and I will not have to be bothered with so many versions." – E.N.
"Wow! I would totally hire me.  Very well composed!!! I like it." – Rachel D.
"I want to thank you again for the amazing work you did for me.  I found a new job within the first week of sending out my resume." – S.E.
"I could not have…marched so confidently into…job hunting after being a stay-at-home mom for ten years, without the resume you created for me. Your professionalism, your top-tier talent as a resume writer, your obvious caring and diligence were really outstanding." – L.R.
"I absolutely LOVE the resume'! It looks great and I'm going to tell all of my friends to take advantage of your service to improve their resume's as well. Thanks so much!" – A. Z.
"Thank you so much for the time and energy you put into changing and  perfecting my
résumé. It looks great and I have already received feedback that it is very impressive." – Michael K.
"Thank you very much for your continuous fabulous work!" – A.C.
"Thank you so much! It is really wonderful! I was not initially aware that you put this much focus and effort into producing these masterpieces!" – B.B.
"I wanted to let you know that I showed the resume to someone before I sent it out on Sunday and he called the next day for your number to do a resume for someone else because he was so impressed with your work!…Thanks a million! You did a great job!" – F.R.
"Thank you again for the wonderful resume that opened many doors for me!" – H. H.
"For a while now I've been sending out my resume online through various different channels, I haven't heard back once. Today however, within two hours of finalizing with you I got an interview! They specifically mentioned that they liked my resume when they contacted me." – Michael B.
"Thank you for your fresh ideas, patience, and flexibility.  The final product is great and it was a pleasure to work with you." – M.S.
"Just want to say 'thank you' again for your very professional rendition of my resume.  Superb work!" – R.Z.
"Thanks to your untiring efforts with my resumes, I have a wonderful part-time job. Just wanted you to know how much your efforts are appreciated and how successful they were!" – Rachel
"Wow! Thank you so, so, so much! I really appreciate you doing this so quickly for me …it is such a help!!!" – Y. Z. 
"Thank you so much! You did amazing work and you were a pleasure to work with."  – C.K.
"Thank you so much for the beautiful job you did on my resume.  It was heartwarming to see how you took such personal interest in portraying my skills in the best way." – Sarah M.
"I am absolutely amazed!  I literally didn't recognize my old resume, as this is much improved, and will no doubt provide me with many more leads. Thank you very much for putting this all together. Thanks again for all of the time and effort that you've put into this resume." – C.O.
"Thank you so much…you did a masterful job!" – N.F.

"…I was able to speak to my accomplishments…thanks to you and the questions you asked while you were working on the resume…I felt like I had a bit of a head start. Thanks for your help.  I'd be happy to recommend you to other people who might need your services." – T.O.

"My resume looks great and so do the cover letters you wrote for me. I must say that I am most impressed with your professionalism and understanding of all the details, enabling you to write the resume ever so eloquently. From that initial phone call…until I had the final copy was just a matter of days – not weeks, and that enabled me to begin my job search immediately. " – E. S.

"Wow!!!! It's beautiful! I'm amazed how you managed to turn day to day events into glorious resume material!" – G. Adler
"Working with you was a pleasure!  My resume was written concisely, eloquently, and efficiently.  I would not have managed my job search without your services. I highly recommend using this wonderful service. " – Debbie H.
"Thank you for the great service and excellent work." – Andrew A.
"It looks fantastic! I would totally hire me!" – R. M.
"Thank you very much for everything!  Resume looks great!"  – A. G.
"I have been amazed at how employers who have called me…first compliment my resume." – Jimmy R.
"It looks great!…I already forwarded my resume to my whole class to see…everybody really liked it.  Thanks for all your help, I appreciate it!"  – M. Lynch
"Thank you for the great job on the resume!"
– E. Cohen
"Thank you for everything, it looks great"
– David S.
"You have done an incredible job…I am very impressed, pleased and grateful."
– Cyndi S.